Spring has arrived in Paris, so why not spend the day outdoors at one of Paris' amazing amusement parks? You can experience everything from roller coaster rides, to safaris, to adventure themes, and much more! Here are some of our picks for amusement parks you don't want to miss!
Disneyland Paris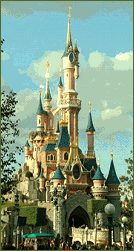 Of course you don't want to miss Disneyland while in Paris! 566,560 square meters of fun! They have 48 different attractions, and while some are based on the same premise as the attractions in the US, they all have their own unique Parisian spin on them. You can learn more about the park on our article here.
Parc Asterix
This park is renowned for it's large selection of roller coasters, including the biggest roller coaster in all of Europe! Besides the roller coasters there are tons of other activities, like catching a sea lion or dolphin show! The park is open between March and October each year.
Mer de Sable
This is the first major theme park that was built in France, and is based on a wild west theme. Such attractions as The Colorado Train, the Wild River, or the Pirate Ship provide hours of amusement. And, when you need to rest a bit, it's chock full of great restaurants and cafes.
Parc Zoologique de Thoiry
This park was Europe's first wildlife park. Take a wild trip here and see animals from lions, to zebras, to elephants, and more right from the safety of your car or tour bus. Definitely a must see!
Playmobile Fun Park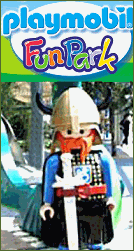 If you're looking for inexpensive entertainment for the kids, this is the place! There are tons of places for the kids to play in different imaginative settings, such as castles, doll houses, trains, and more. It also has a wonderful restaurant within the park called Dans les Nuages.