There are loads of restaurants in Paris that feature gourmet out-of-this-world dining, prepared by some of the best chefs in the world. If you want to dine where the celebrities dine, though, and maybe even spot 1 or 2, here's where you need to head:
L'Avenue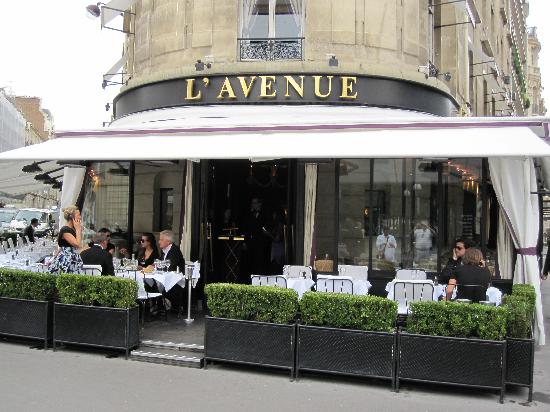 L'Avenue is the go-to hotspot for celebrities when dining in Paris. Located right next to the grand Plaza Athenee Hotel, which has some of the best designer boutiques, this eaterie often caters to the likes of Kim Kardashian, Kanye West, Rihanna, Lana Del Rey, Jay-Z, and Justin Bieber.
Restaurant Helene Darroze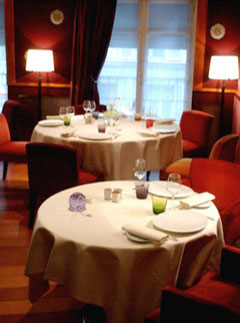 Helene Darroze, whom the restaurant is named after, is one of the few women in the industry to be awarded with 2 Michelin Stars, and this hadn't gone unnoticed by Gwyneth Paltrow. Paltrow states "The food is terrific. And the room is quiet, calm, and elegant."
Caviar Kaspia
Specializing in the richest and most gourmet caviars, Caviar Kaspia has hosted celebrity guests such as Mischa Barton, Dita Von Teese, Irina Lazareanu, Giambattista, among others.
Baccarat
Stunning restaurant full of beautiful people. David and Victoria Beckham dined here when David celebrated his 100th cap for his English football team, and the restaurant has even been featured on the set of the TV show "Gossip Girl".
Cafe de Flore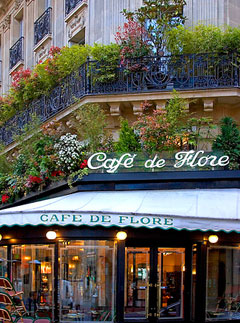 Where do the stars go to get their coffee in Paris? Why, Cafe de Flore of course! This little cafe in the trendy area of St.Germain in Paris is even an often favorite of Kate Moss.