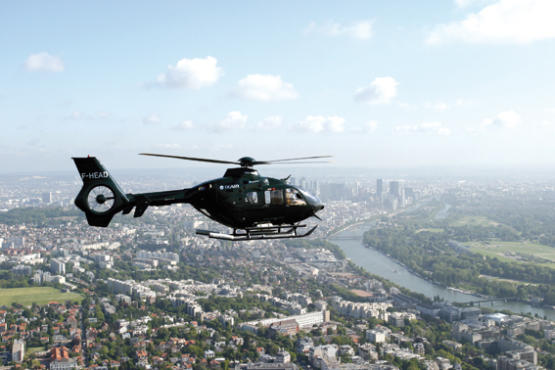 This is definitely a more expensive activity, but so worth it. You may be able to get spectacular views from the tops of tall buildings, or the Eiffel Tower, but absolutely nothing beats the view you'll get from a helicopter.
IXAIR Helicopteres gives amazing helicopter tours of the city. They start at the Heliport de Paris, sweep over the capital, Versailles, and over the grand countryside. They have several different packages, all ranging in price and time frame, but one of the neater things they offer is the 45 minute 'Grand Paris Tour' that touches down at the Musee de l'Air et de l'Espace, which is where space rockets, including the Concorde are housed.
The Abbaye de Chaalis tour is another neat package that flies you over Versailles palace, to the Abbaye Royale de Chaalis, and through the Ermenonville forest that has beautiful flora and fauna and ancient abbey ruins.
You can contact IXAIR to inquire on fees and reservations available by phone or by email. We've listed the contact information below:
Phone: 33 1 30 08 80 80
Email: contact@ixair.com
There are also several other companies offering this service, with IXAIR being the most well known. We've listed some links below:
FrenchAdeventures.Com : http://www.frenchadventures.com/heliparis.html
Heli-Challenge: http://www.eurostar.com/UK/uk/leisure/frequent_travellers/spend_points_by_category/experiences/paris_experiences/paris_helicoptere.jsp