It's almost springtime in Paris – the birds are singing, love is (of course) in the air, the outdoor markets are bustling, and the sidewalk bistros are home to day-long people watchers/newspaper readers/coffee sippers. If you're lucky enough to be visiting this enchanted city during the spring time, there's plenty of things to do in the fresh French air. Here's some of our favorites:
Le Vergers de Champlain
Of course you can always stop by one of the local markets to pick up some fresh produce, but why do that when you can pick your own? The Vergers de Champlain is only 23 km south of Paris, and is always rotating about 40 different fruits and vegetables between seasons. Come here and pick your own fresh apples, tomatoes, lettuce, potatoes, cucumbers and much more!
Parc des Buttes-Chaumont
Sometimes parks are just parks, but this isn't one of those times. The Parc des Buttes-Chaumont is often missed, but this 19th arrondissement park shouldn't be missed. It's on the site of a former gypsum and limestone quarry, full of winding paths, waterfalls, temples, and cliffs, and is a little piece of heaven right in the middle of the busy city. Perfect place for a midday stroll.
Cimetiere du Pere-Lachaise
Talk a walk with the dead in the Cimetiere du Pere-Lachaise celebrity cemetery. You can even view the famous (and unfortunately graffitid) grave of the late Jim Morrison. Despite the grave subject, it's truly a beautiful cemetery.
Place des Vosges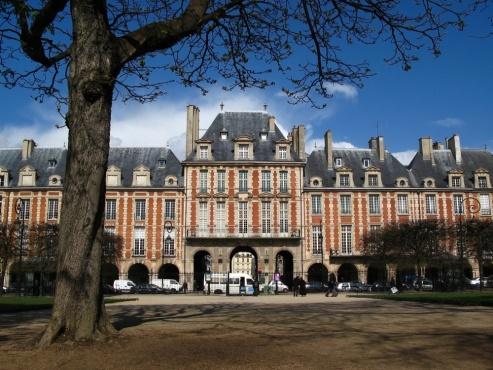 Here lies the city's first planned square, built in 1612 by Louis XII, it's symmetrically laid out, including carriageways. Its style is also a bit different than what you are used to seeing in Paris, red brick and stone and steeply pitched slate roofs.
La Coulee verte
A long time ago, steam engines used to blow through here, but no more as of 1969. Now the area is full of glass shops, translucent apartments, tree lined cycling paths, and beautiful gardens. You can even catch some fantastic artwork decorating the outside of the police station, cirque 1930's. Pack a picnic to eat in the Jardin de Reuilly and take a stroll through this unique part of Paris.